Gas springs for specific applications Differentiated force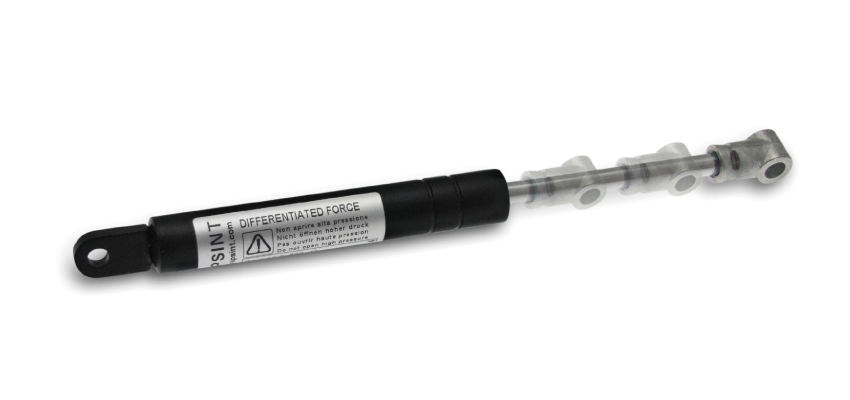 The differentiated force gas spring as the frictioned one is used in applications in which the object need to be stopped in intermediate positions .
Compared to the frictioned gas spring the differentiated force gas spring is using a higher friction factor (may vary depending on the configuration from 300N to 700N) which act only during the compression phase while the extension phase is totally similar to a standard gas spring. (see force diagram).
This feature is particularly popular in the field of refrigerated counters for supermarkets, buthcer's shop ets.
In these cases, for example, the object to be lifted, typically a glass, requires a thrust that aid the operator in the opening phase.
Reached the fully open position or an intermediate position, it is important that the glass remains stationary to allow the operations of cleaning, filling, etc. Subsequently, the glass will be reported by the operator in the fully closed position without any slam.
Differentiated force gas springs can also be produced in AISI type 316L stainless steel.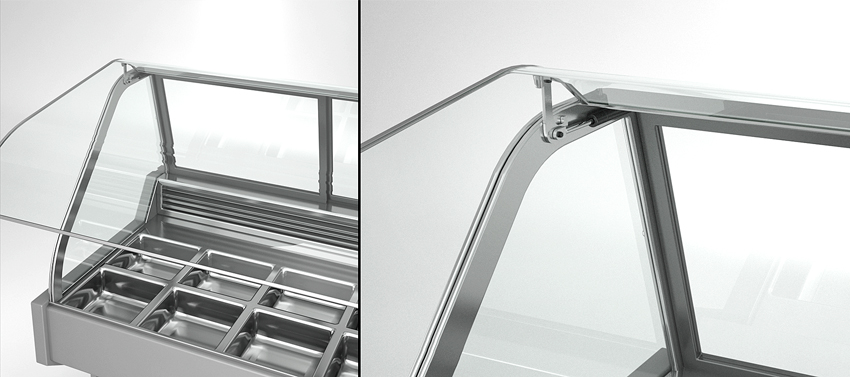 Area of applicability
Gradual closing of windows
Placement of footboards bed in the furniture industry and medical
Placement of hatches in the marine industry
Product codes