Hydraulic dampers, decelerators, shock absorbers Hydraulic dampers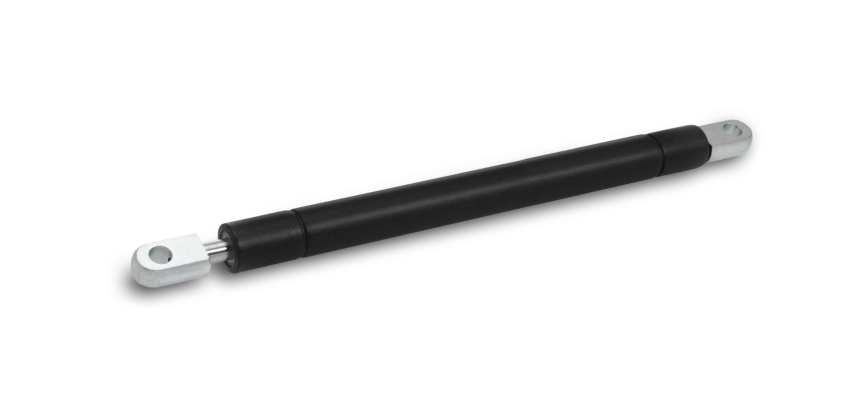 In applications that require the slowdown of the linear movement of a mass (a sliding door, a hydraulic control lever etc) for downward movements (a door opening downward to slow down) or to damp the oscillation of the suspensions of a machine (an industrial washing machine as an exampe) hydraulic dampers, decelerators and shock absorbers are used.
This range of products consists of a cylinder, a chromed piston rod coupled to a piston sliding through a sealed guide. The attachments are quite similar to those treated in the end fittings catalogue with integration of some bushings made ​​of metal and rubber needed to absorb the vibrations in the case of shock absorbers (silent block).
Unlike gas springs inside the cylinder is present oil that manage the slowing function of the stroke. The behavior is defined by the passage holes present on the piston that may give precedence to a braking effect in compression, in extension, in both directions.
Hydraulic dampers:
Brake in extension
Brake in compression
Hydraulic dampers are indicated in all applications where you need to slow down a falling mass .
The choice of size is directly related to the mass to slow down (weight of the object) , the distance from the center of gravity , the point of attachment of the damper on the object (distance from hinges).
The dampers are designed to work in a specific direction. To optimize the operation they must be fitted with a maximum inclination of 45 °.
In the case of damping in extension piston rod must be pointed downwards.
In the case of damping in compression braking the piston rod must be pointed upwards.
In principle, assembly in a horizontal position is not efficient as the oil is mixed with the gas present in the body.
For the approximate dimensions and attachment systems refer to the gas springs standard range tables. Consider that the damping stroke is less than the full stroke of the gas spring since inside the cylinder a certain amount of air, suitable to recover the volume of the stem during the compression, phase is provided.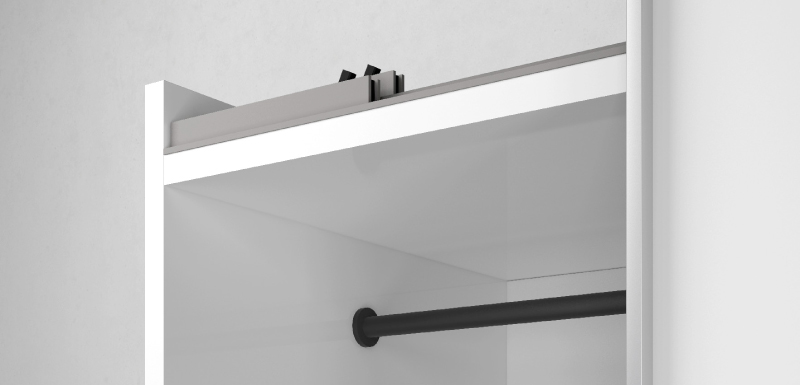 Area of applicability
Windows
Doors
Small flaps