Industrial gas springs Gas spring ø12/4 – Threads M4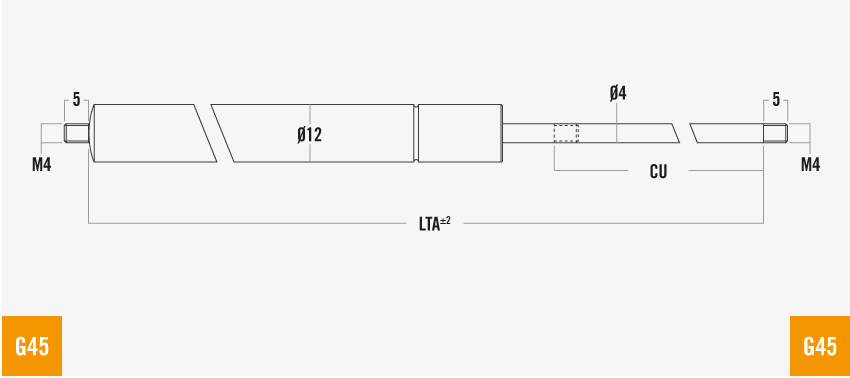 | Code | ø Cylinder | ø Piston rod | Stroke mm | Force F1 Newton | Progression |
| --- | --- | --- | --- | --- | --- |
| AGS | 12 mm | 4 mm | min 20 | max 120 | min 20 | max 150 | 24% (F1x1,24) |
Minimum dimension: (CU x 2) + 27 mm + lenght of end fittings in mm.
The AGS gas springs range are particularly indicated for applications requiring limited stroke and force together with a small size.
Used as an example inside small appliances in order to assist the opening of certain mechanisms or used inside caravans to lift up small flaps and so on.
Possible options
Dynamic damping
Damper in extension
Damper in compression
Product codes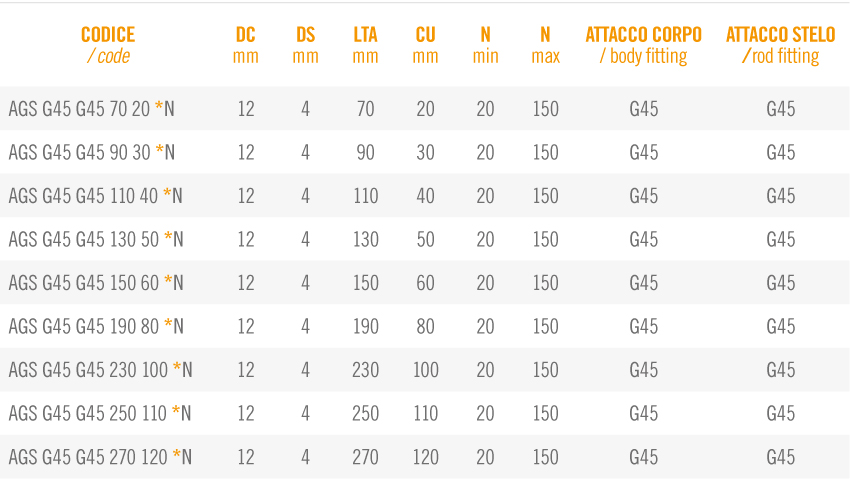 Most popular end fittings