Industrial gas springs Gas spring ø22/10 – Threads M8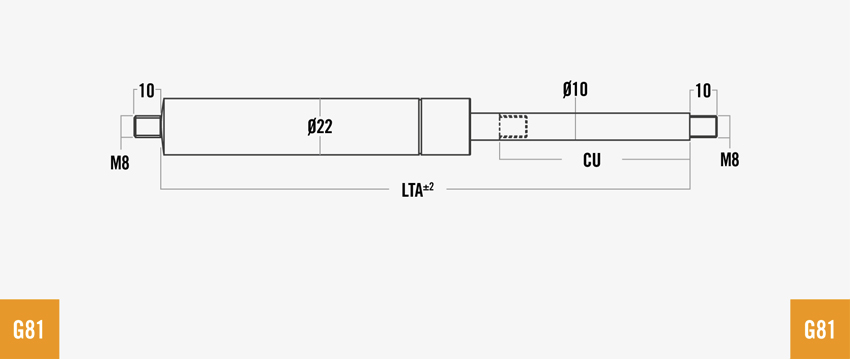 | Code | ø Cylinder | ø Piston rod | Stroke mm | Force F1 Newton | Progression |
| --- | --- | --- | --- | --- | --- |
| APS | 22 mm | 10 mm | min 50 | max 500 | min 1 APS 00 | max 1300 | 44% (F1x1,44) |
Minimum dimension: (CU x 2) + 45 mm + lenght of end fittings in mm.
The APS gas springs range is widespread in the industrial sector where robustness, high forces and long strokes are required.
The APS gas springs are mainly used in the furniture (bed lifting mechanisms), automotive, medical and commercial vehicles.
Possible options
Dynamic damping
Damper in compression
Damper in extension
Lockable
Safety tube
Protection tube
High temperature
With valve (adjustable force)
Product codes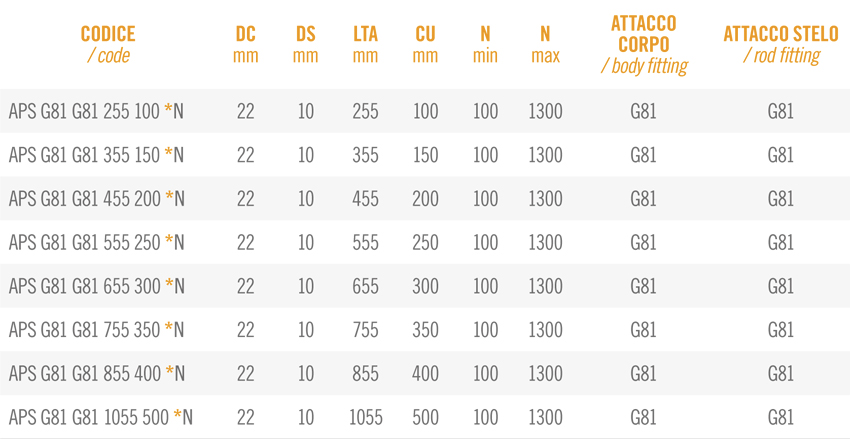 Most popular end fittings