Industrial gas springs Gas spring ø15/6 – Eyelets ø6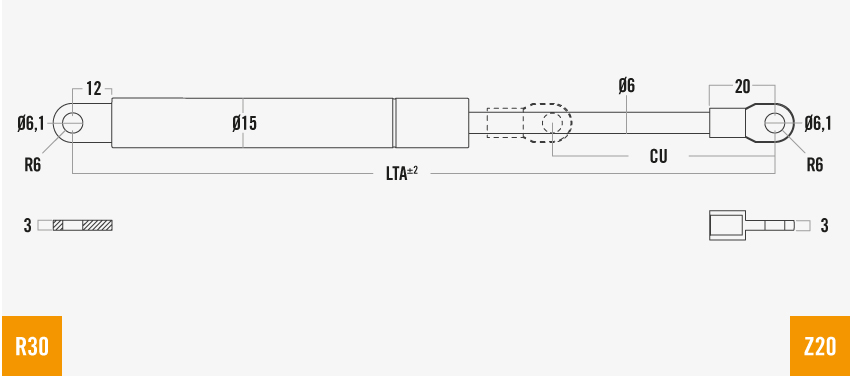 | Code | ø Cylinder | ø Piston rod | Stroke mm | Force F1 Newton | Progression |
| --- | --- | --- | --- | --- | --- |
| AKS | 15 mm | 6 mm | min 20 | max 250 | min 20 | max 400 | 30% (F1x1,30) |
Minimum dimension: (CU x 2) + 30 mm + lenght of end fittings in mm.
The AKS series gas springs are suggested in the application where a small size is required with higher force than AGS gas springs.
This product is used in several applications in the furniture and industrial sector and inside vehicles (even agriculture vehicles) for the movement of small flaps.
Possible options
Dynamic damping
Lock in
Lock out
Frictioned
Damper in extension
Damper in compression
High temperature
With valve (adjustable force)
Product codes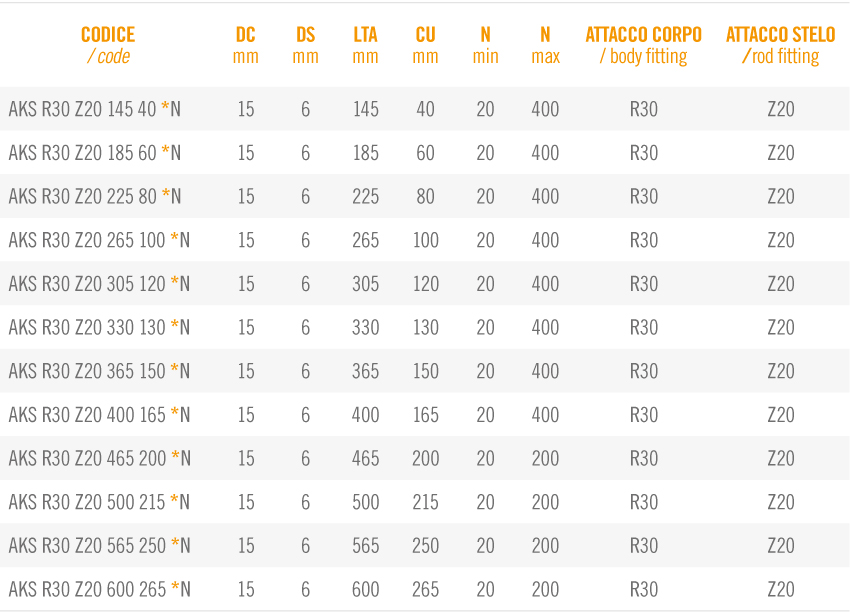 Most popular end fittings