Gas springs for specific applications Lock in – Lock out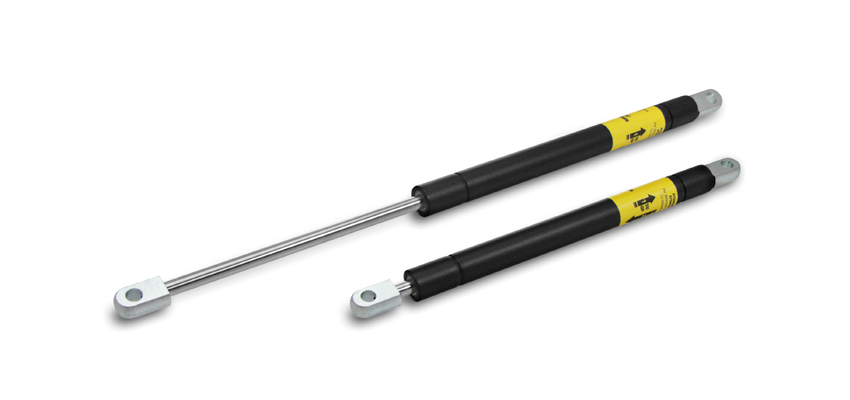 The Lock In and Lock Out gas springs have a locking system meant to stop the rod in the fully closed position (Lock In) or the fully open position (Lock Out).
The lock, not visible from outside, allows to stop mechanically the rod and therefore the gas spring natural run.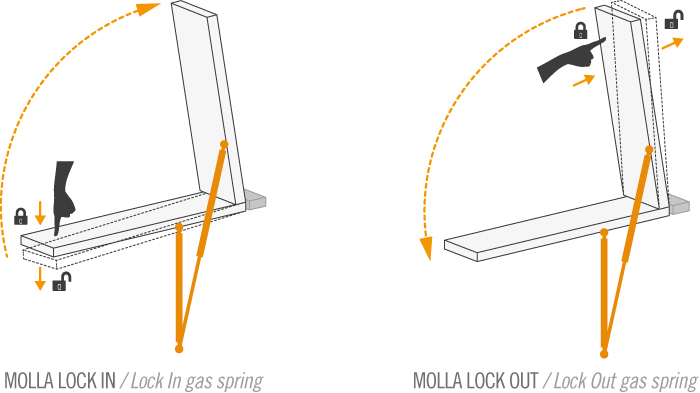 As shown in the figure, in the first case we can keep the spring in the closed position and, after unlocking, the spring will release its force, lifting the object it is applied to. In the second case, the spring will be locked in the open position and, after unlocking, it will be possible to bring the object back to its start position. The lock out gas spring can be made without force with a hydraulic damping effect during closure.
Lock In Lock Out option can be integrated into AISI316l stainless steel gas springs.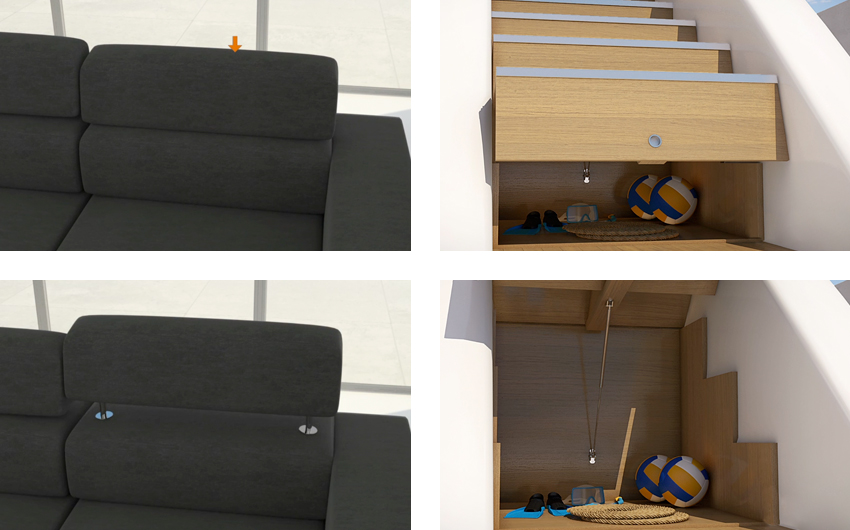 Area of applicability
Locking drawers in the closed position;
Locking car doors and bonnet in the open position
Disappearing lift systems (e.g. cushioning)
Locking compartments in the closed position (for example manholes, inspection platforms etc.)
Features
Lockable Gas Springs
Stainless Steel AISI316L Lockable Gas Springs
Product codes